So, I started out with these chairs.
Special, aren't they!
Well, with the help of some beautiful oilcloth and my clever upholsterer, I turned them into these...
But Mandy saw the chairs, and thought that they would look great with her pedestal dining table, once it had had a french country paintjob. She wanted 6 chairs and luckily I had some more, so off they went to the upholsterer, and she dropped her table to me and I got started...
All too soon the holiday was over and I was back into it. I gave the table 4 coats of Resene Thorndon Cream, then lightly distressed it. I only did it lightly because the original table had quite a orange colour and I didn't think that would look very good peeping through. Instead, I used a wood stain glaze to give it the french country look and feel we were after.
I finished it off with two coats of water based poly for added durability, important since a table is a such a frequently used piece of furniture!
The table is extendable, the inner leaf folds inside the table and converts it into a round table.
Even though the chairs have quite a retro vibe going on, I think they look fantastic with this table....
cute and quirky :)
I have another 6 of the same style chairs in stock, so if you'd like them upcycled in the colour of your choice, let me know :)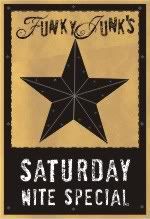 and