Hello there! Sorry it has been a while since I last posted any reveals, I have been busy working away on a few projects, such as these Mahogany bedside cabinets.
(online auction photo from sales listing)
I liked the shapes on them, and just knew I could make them pretty.
I washed them down, removed the handles (with a hammer...they were glued on, I hate those sort!) then filled the holes, because strangely enough, they weren't evenly spaced on the drawers.
Weird that it never bothered the previous owner/s!
After a coat of sealer, they got 4 coats of Dulux Cape Colville in a semi gloss water based enamel...then I hit them with the sandpaper and sanding sponge.
And here they are all done...
(Excuse the leaves and

ugly

carpet. This is my workshop (previously known as a garage) and I like to work with the doors open. No sooner do I vacuum in there, all the leaves start blowing back in again!)
And old friend of mine sent these knobs to me all the way from India...very sweet of her and they look perfect on these. Plus I hid a wee surprise in the drawers just to tie it all together...
This
gorgeous

shade of pink, Resene Cosmos, which I found at my local paint store, in the mistints section
. It is not actually a mistint in the colour sense, the paint shop man just said it had probably been tinted in the wrong formula (but luckily for me, it was just the formula I use - Semi Gloss Water Based Enamel). Can't wait to use it on some more projects
...
oh wait I did already...just haven't posted about it yet
;)
Showing these off at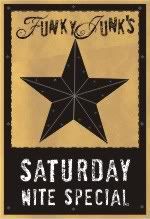 and